The Undesirable Element by Mohammed Sule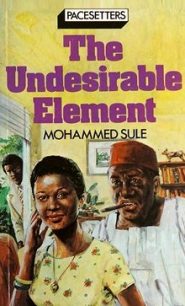 Before his death, Mallam Shehu entrusts the care of his daughter, Bintu, to an old friend and begs her to fulfil his solemn vow that the girl will marry Faruk Abdu on his return from Europe. But before his return, events take a twist and lead Bintu down the path to tragedy.
Please Select your Preferred Currency
Reviews
A girl gets dazzled by a rich older man. Things take a dark turn. Yet her rescuer delays in turning in the evidence in her favour. Element of surprise or just to add content? A good read but would need more editing if republished.
Write a Review