Sisi by Yemi Sikuade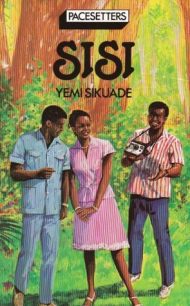 Ibrahim is sent to Lagos to finish his schooling. He meets the young lady Sisi and love blossoms. But after a misunderstanding about a photograph he is thrown out of the house and forbidden to see Sisi ever again. Is their love doomed?
Please Select your Preferred Currency
Reviews
Such an unforgettable read. It brought back sweet memories of a teenager. One of what we call unputdownable books, that is you are riveted from the first page to last, can't put down.
My only issue is some pages were missing in the pdf copy. As a small boy, I grew up reading Sisi. It brought back a lot of beautiful memories. The very good old days. I love this book soooooo much.
Write a Review