Moses and the Gunman by Barbara Kimenye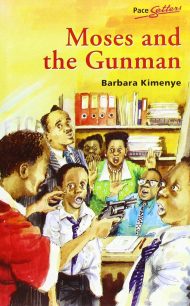 Cries of 'Bang! Bang! ', 'Get em up! ' and 'Everybody freeze! ' filled the air.
Suddenly dorm 3 was full of would-be cowboys, gangsters and cops.
Only the irrepressible Moses and his friends could make a day of work experience into an adventure with an unlikely gunman.
Please Select your Preferred Currency