Echoes of Evbu My Love (Sequel to Evbu My Love) by Helen Ovbiagele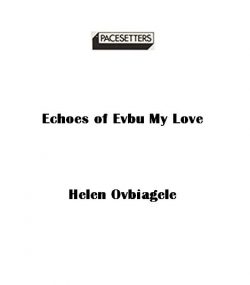 After she had been publicly humiliated and dumped by Jide Jones- her long term boyfriend, Dawn, aka Evbu, never thinks she would ever find true love again.
But Steve Mayo, an American who is on a working visit to Nigeria, stirs her heart like no other man had ever done, and carries her off to his country as his bride. There, their blissful union becomes threatened by cultural differences, money and trust issues. They are struggling to cope with these when, out of the blue, a link with her past surfaces to further put their happiness at risk.
Please Select your Preferred Currency